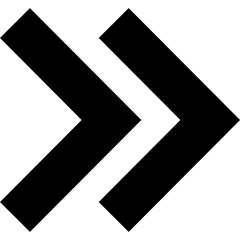 Get Your In Person Class Pack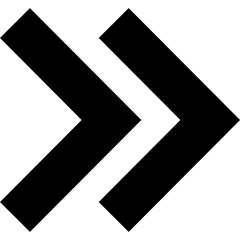 Get Your LIVE STREAM Class Pack
Introduction to Ayurveda with Irina Clark
Saturday, July 8th at 11:30am
Get an introduction to the science of Ayurveda with a focus on how to bring balance to your health and life.
During the talk, you'll learn what Ayurveda is and how it differs from Western Medicine, and the fundamental causes of diseases and imbalances from Ayurvedic perspectives. Additionally, you'll discover the role of energies and elements in defining our emotional and physical constitution as well as the significance of understanding your individual constitution in order to achieve optimal health.
Ayurveda is a 5000 year old holistic practice, known as the "science of Life" or longevity. It relies solely on herbs, diet, and overall lifestyle. Having knowledge of Ayurveda enables individuals to create a balance of body, mind and consciousness according to their unique constitution.
Irina Clark is a 500 hour Certified Hatha Yoga Instructor and Ayurvedic Practitioner.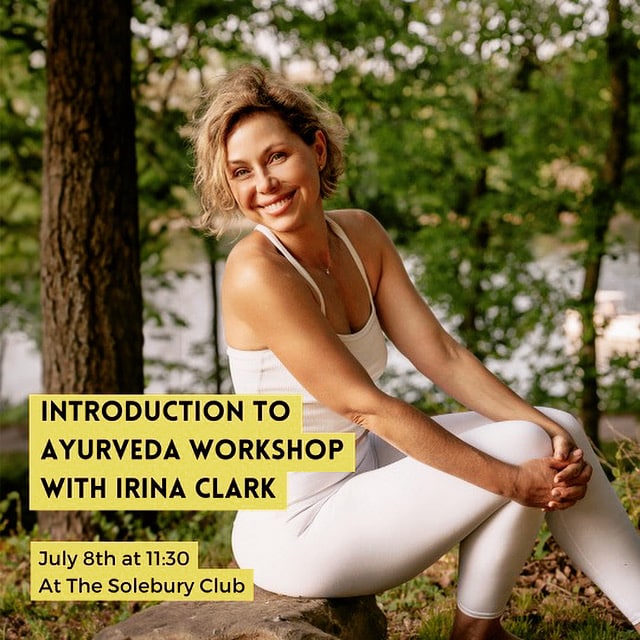 We offer yoga classes in person and online, for experienced practitioners and beginners, for those looking for a challenge and for those in need of deep relaxation. In short, we have yoga for every body, and everyone.
Variety of Options and Styles
Hot Yoga
Class Sizes from 4 – 18 People
2 Beautiful Studios

Teacher Certification Trainings
Workshops
Established 2005

Vinyasa
Vinyasa is a flowing practice linking poses together with breath. Because this style of yoga can be gentle or advanced, slow moving or quick, Vinyasa is great for all levels.
Activity: medium
Relaxation: medium
Prerequisite: basic understanding of yoga

Power Hot Yoga
Like the heat? If you like to sweat and are looking for a challenge, this is the class for you! This practice keeps moving while focusing on muscular engagement. Poses are accessible to all, but physically challenging.
Activity: high
Relaxation: low
Prerequisite: want a physical challenge

Yoga For Your Back
If you are looking for a more gentle and restorative practice, then this style is for you. Poses are held for several minutes while comfortably supported using blankets, blocks, and other props. Therefore, every pose provides deep inner openings using precise alignments. Yoga for your back is designed to relieve back tension and bring your body back to its natural alignment, so this class is great for anyone dealing with pain or injury.
Activity: low
Relaxation: high
Prerequisite: ability to get up and down from the floor yourself

26/2 Hot Yoga
Asanas are held in this style, giving you an opportunity to truly feel the posture and get the full benefit.  26 poses in the same order, every class, 110 degrees… you will quickly notice your body change. Because most of the postures are standing, this class is great for anyone still working on upper body strength or dealing with injury.
Activity: high
Relaxation: low
Prerequisite: like it really hot

Gentle Flow
Moderate pace creates an accessible environment for students with less yoga experience. Gentle flow is a midway between restorative and regular vinyasa, staying in a pose long enough to enjoy, but that you are not pushing yourself to hard.
Activity: medium low
Relaxation: medium
Prerequisite: interested in learning yoga

Svaroopa
Svaroopa is a gentle practice which focuses on releasing tension in the muscles connected to the spine. This yoga practice uses supportive propping and specific angles to release tension and is mostly done on the floor.
Activity: low
Relaxation: high
Prerequisite: ability to get up and down from the floor yourself

Ashtanga
Ashtanga is a structured, vinyasa- like flow which follows a specific series of postures. If you like a challenge and want a strong, physical practice, then this one is for you!
Activity: high
Relaxation: low
Prerequisite: like a physical challenge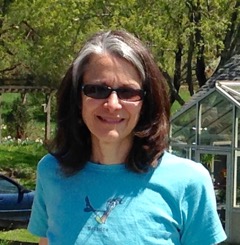 Margaret Henly
RYT 500
I graduated from Boston University with a major in physical therapy, and have worked as a physical therapist for 36 years, earning a masters degree and doctorate along the way. I have a third degree black belt in Tang Soo Do, and I came to yoga 15 years ago, when my martial arts arts instructor recommended it. I completed my first 200 hour teacher training through Abhyasa Yoga with Karen Eisen at Solebury Club, and an additional 300 hour training through Yogadharma, also at Solebury Club. I am also a certified Divine Sleep Yoga Nidra instructor. I am proudest, though, of my role as mother of two adult children, Sarah and Lars.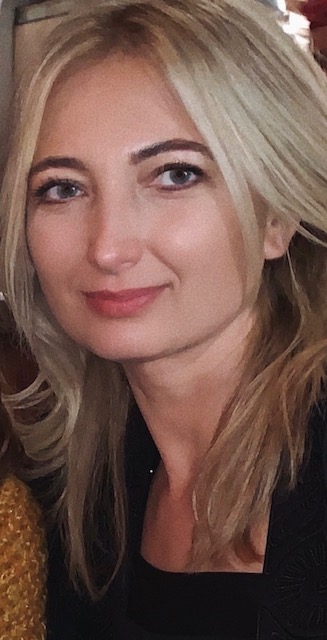 Natalya Chuzhinina
Natalya was born in 1972, and immigrated to the States in 2002, from Kazakhstan. Happily married, Natalya and her husband raised three wonderful kids! She began practicing yoga back in 2005, and in 2017, she decided to take her yoga journey further.
Natalya graduated with a Certificate of Completion from Key Yoga in 2018. Studying and practicing yoga has helped her find her purpose in life helping her find her soul's signature. She believe's that taking care of other people is her Dharma.
Rob Tegge
RYT 500
I was initially drawn to Yoga after sustaining injuries brought on while training in Brazilian Jiu-Jitsu. I began studies of Ashtanga Yoga in attempt to heal; learning how to piece the sequence together while coordinating breath & movement. After discovering its deep healing potential I realized I needed to spread the knowledge of this beautiful system, and so I have since completed my 200 & 300 hour Anatomy of Ashtanga Yoga Teacher Training in 2016 & 2018 respectively.
Yoga is a tool that can shift your mind out of cyclic thought patterns and project one onto a path which facilitates healing and spiritual growth. There are many modalities of Yoga available and they all come with their unique offering. Ashtanga resonates with me at a very personal level; I believe it is a practice you can have for life, inside or out of the studio. Its rewards can be experienced by every body and can touch every soul. My philosophy, show up at the top of your mat, express the power of your breath and practice from your heart!
Maureen Shortt
Yoga Director & Nutritionist
With over 20 years in the field of wellness, Maureen brings a wealth of education and experience to the art of healing. She holds a degree in Education and a Master's degree in Nutrition Counseling. She is a Fellow of the American Institute of Stress.
In addition to being a certified Svaroopa® Yoga Teacher, she is a certified Meditation Teacher, and certified in Vichara-yogic self inquiry. Maureen combines her training and experience in yoga with her studies in Ayurveda, the time-honored yogic sister science of health and longevity.
JoAnne Amoroso
RYT 200 YOGADHARMA
JoAnne began practicing yoga in 2007. As an open water scuba diver and PADI Divemaster, she found the beauty & fluidity of breath linked with movement in yoga. Her philosophy is that yoga empowers body and mind both on and off the mat.
Caroline Orford
RYT 200 YOGADHARMA
Caroline received her RYT 200 after graduation from the YOGADHARMA 300 hr program in 2014. Given a free pass by a dear friend, she attended a yoga class at the Solebury Club back in 2012 on a whim and has been hooked every since! She has experienced many physical and mental benefits from a consistent practice and aims to share this with her students through alignment-based vinyasa classes.
Debra Schad
Instructor
Debra's information will be updated shortly.
Jessica Presti
Instructor
Jessica completed her yoga certification with Karin Eisen in 2011. Her background as a dancer influences her focus on the strength and flexibility, as well as the grace and pose, of Vinsasa yoga.
Karin Eisen
E-RYT 500 YOGA ALLIANCE
Karin is a teacher's teacher; holding a degree in Education and multiple yoga teaching certifications. She has been a dedicated Iyengar student since the 1980's, a form of yoga that focuses on alignment and the therapeutic benefits of yoga practices. Her classes are well choreographed, precise, challenging and inspiring. She has been teaching yoga since January 2000.
Lisa Manheim
MFA, E-RYT- 200
Lisa has over 500 hours of training and over 15 years of teaching experience. Her interest in yoga accelerated into a passion after her second child was born. It became an oasis from juggling children, graduate school , teaching, pursuing a painting career, as well as maintaining meaningful relationships with family, friends and the community.
Like all journeys, there have been surprises, changes in direction and transformation along the way. Lisa has been trained in Ashtanga, Anusara and Farhi yoga, meditation, yoga therapeutics, breathwork & chair/senior yoga and yoga anatomy. She has certifications in Yoga Anatomy, Biomechanics of Movement, and Anatomy Awareness in (Iyengar) Asana.
Amber Quinn
Instructor
Amber has explored the art of movement since she was a young child. She holds a BFA in dance. Amber completed a 200 hour Kundalini Yoga Intensive and Certification in NYC. Her exploration of yogic philosophies continued to thrive through workshops with acclaimed teachers in NYC and Bucks County.
Molly Rosenquist
Instructor
Molly completed her yoga training at The Solebury Club with Karin Eisen. Her experience with Hot Yoga began 6 years ago in New York. She is specifically interested in teaching yoga to athletes to enhance their performance.
Nancy Dales
RYT 300 YOGADHARMA
Nancy Dales (RYT-200) has studied Vinyasa, Kripalu, Hot Yoga and Yoga Anatomy. She has been a yoga practitioner for 20 years. Nancy completed her 300-hour yoga teacher training program through YOGADHARMA. Nancy has also completed a 100-hour Yoga Anatomy & Therapeutics program. Nancy believes in the body's ability to heal itself; and that yoga is an integral part of gaining & maintaining wellness.
"I have worked out in health clubs all over the world. This is by far my favorite out of all of them!!"
"After 3 months I am enjoying the club. I am glad I made the move from Highpoint. I find all of the employees pleasant and accommodating, the facilities are great, and even ownership seems to enjoy their work!"
"I have been a member since 2007. From day one, I was greeted by my first name. The staff at The Solebury Club makes the extra effort to know their members and meet their needs."
GYM HOURS:
Monday – Thursday: 4:30am – 9:00pm
Friday: 4:30am – 8:00pm
SAT & SUN: 7:00am – 5:00pm
Please contact us to reserve your gym time or for information to schedule online
HOLIDAY HOURS:
Thanksgiving Eve: 4:30am-5:00pm
Thanksgiving Day: 8:00am–12:00pm
Black Friday: 8:00am-2:00pm
Christmas Eve: 8:00am–2:00pm
Christmas Day:  CLOSED
December 26th: 7:00am–5:00pm
New Year's Eve: 8:00am–5:00pm
New Year's Day:  10:00am-2:00pm
Easter: 7:00am-1:00pm (no classes)
Memorial Day & Labor Day Weekends:
Saturday: 7:00am–2:00pm
Sunday:   8:00am–2:00pm
Monday:  CLOSED
Mother's Day:  8:00am–12:00pm
Independence Day:
Monday: 7:00am–2:00pm
July 4th: CLOSED
KID'S ROOM HOURS:

Temporarily Closed