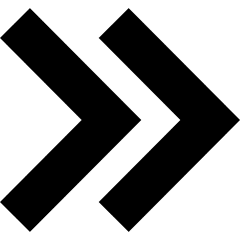 Karate @ The Solebury Club
The word karate-do is made up of three Japanese characters. Their literal meaning is "Way of the Empty Hands." Karate is a martial art of empty handed self-defense; students learn to use unarmed body parts, such as hands and feet, to ward off attackers!
The Solebury Club Karate program is dedicated to developing healthy bodies, sound minds, and self-esteem balanced with a deep respect for others.
We emphasize the nurturing of a well-rounded individual, at home, at work, in school,
or in the dojo. We directly support the
growth of each student through a variety of classes, progressive challenges, individualized instruction, and opportunities to compete
and interact with other martial arts students.
"The world of karate cannot be compared to any other sport or physical exercise. Karate, developing the whole body and mind, can be experienced by anyone. Since karate offers self-defense, character development, physical exercise, a historical art and a sport, anyone of any age and any fitness level can train in the way of karate."
– Solebury Club Shotokan Karate


Fitness Kickboxing
One of the most popular programs! This challenging and motivating class will teach you real Kickboxing and Karate techniques. All of our Kickbox classes are taught by certified Black Belt instructors.

Tigers Karate
Ages 4 – 5. This program was designed for children who are too young to experience our youth program. Children will learn basic karate techniques and participate in drills and games to help them learn Balance, Coordination, Focus, Self-Control and Respect. Some 3 year olds are accepted.

Youth Karate
Ages 6 – 12. The fundamentals of Karate are taught by combining traditional and modern training techniques. Confidence is gained through hard work and dedication as belt rankings are awarded.

Adult Karate
Increase your Strength, Balance, Flexibility and Coordination all while you learn this traditional art of self-defense. Meet and train with new people as you develop a strong sense of belonging with your fellow students.

Shotokan Karate-Do
A Japanese Martial Art of self-defense. Kara(empty) te(hand) Do(the way) or The Way of the Empty Hand focuses not just on the physical art, as students learn to defend themselves with empty hands(weaponless), but on the mental aspect as well.

Instructor Training
The AJKA-I Instructor Training Program encourages the formal training of karate instructors for the development of AJKA-I Shotokan Karate-do. It also helps participants develop skills to guide others in their search to understand and master the art of shotokan karate-do. Candidates are admitted to the program based upon their interest and their potential to develop into highly qualified karate instructors.

Seminars
Several times a year The Solebury Club will host seminars with some of the world's top instructors such as: Sensei Leslie Safar 9th Dan and Sensei Edmond Otis 8th Dan.

Training Camp
This yearly Karate Training Camp during the summer is amazing! Many of the world's top instructors come together and share their knowledge with students from around the country and world.
Rob DeAngelis
Chief Instructor (7th Dan)
AJKAI-USA National Technical Committee
Director AJKA-I East Coast National Training Center
Director East Coast AJKA-I Instructor Training Program
Sensei Rob DeAngelis of Doylestown PA and graduate of Central Bucks East. Sensei DeAngelis' passion is to share his love of karate with his students through personalized, motivating and insightful instruction. His focus is on conveying the importance of details and how they come together to produce powerful techniques and confident students. Sensei DeAngelis draws upon 32 years of instruction, training and competition in the United States and Europe under some of the highest-ranking Sensei in the world.
Ed Rumick
Chairman & Karate Program Director (5th Dan)
Sensei Rumick has an energetic and exciting personality that both adult and young students can relate to. He motivates the youth program students to help them realize what they can achieve through practice and the support of a teacher. Sensei Rumick introduces the students to the Black Belt goal.
Cathy Siley
Women's Program Instructor (3rd Dan)
Sensei Siley heads the women's only program at the SCK. Teaching her female students self defense, body conditioning and building confidence through the art of Shotokan karate, Sensei Siley started this program and has brought women from white belt to black belt level. Sensei Siley also helps with the Solebury Competition Team logistics where her son, also a black belt, competes nationally.
Ann Marie DeAngelis
Instructor (4th Dan)
Sensei DeAngelis has established herself an important role model at The Solebury Club, especially among the younger female students. Sensei DeAngelis's spirit and strong technique inspires and motivates the youth as well as adults, helping them realize what they can achieve through practice and strong spirit.
"I have worked out in health clubs all over the world. This is by far my favorite out of all of them!!"
"After 3 months I am enjoying the club. I am glad I made the move from Highpoint. I find all of the employees pleasant and accommodating, the facilities are great, and even ownership seems to enjoy their work!"
"I have been a member since 2007. From day one, I was greeted by my first name. The staff at The Solebury Club makes the extra effort to know their members and meet their needs."
GYM HOURS:
Monday – Thursday: 4:30am – 9:00pm
Friday: 4:30am – 8:00pm
SAT & SUN: 7:00am – 5:00pm
Please contact us to reserve your gym time or for information to schedule online
HOLIDAY HOURS:
Thanksgiving Eve: 4:30am-5:00pm
Thanksgiving Day: 8:00am–12:00pm
Black Friday: 8:00am-2:00pm
Christmas Eve:8:00am–2:00pm
Christmas Day:  CLOSED
December 26th: 7:00am–5:00pm
New Year's Eve: 8:00am–5:00pm
New Year's Day:  10:00am-2:00pm
Easter: 7:00am-1:00pm (no classes)
Memorial Day & Labor Day Weekends:
Saturday: 7:00am–2:00pm
Sunday:   8:00am–2:00pm
Monday:  CLOSED
Mother's Day:  8:00am–12:00pm
Independence Day Weekend:
Saturday: 7:00am–2:00pm
Sunday: 8:00am–2:00pm
Monday: 8:00am–2:00pm
July 4th:  CLOSED
KID'S ROOM HOURS:
Temporarily Closed